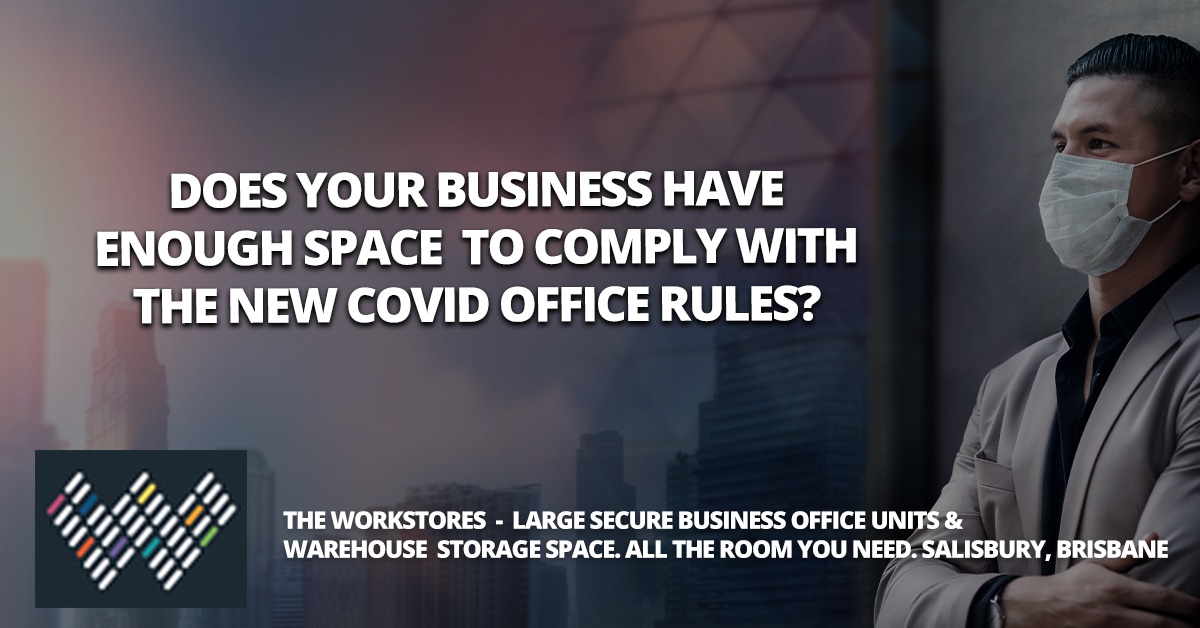 25 Jun

Does your business adhere to COVID office space requirements?
COVID office design: Rules & Guidelines - Do you have the space?
Congratulations Queenslanders. So far, we've done a great job in keeping safe through these trying times. Doing better than most other states in the COVID stakes, let's not drop the 1.5-metre distance ball now.
As a business owner, you'll need to make sure you, any employees and your visitors are safe – and feel safe – with enough physical distancing in place.
Physical distancing is something we all have to get used to. And if you're not up on what the legal guidelines are, it's definitely time to get your head around what you're meant to be doing.
Here's a point-form crash course with a link below to more if you need it…
Ensure there are 4 square metres of space per person in your office

Maintain (always) a physical distance of at least 1.5 metres from one another

Make adjustments to your office with COVID office design. This can be done by separating out furniture and having marked-out distances with tape or paint on the floor in areas you know you, your staff and visitors will regularly be standing – at counters, at stock shelves etc.

Implement COVID office signs and have them clearly visible to all who visit your office space.

Like an OH&S officer, some businesses are asking staff to volunteer to be the COVID officer – someone who ensures all the COVID rules and regulations are understood and practised by all employees and visitors to your workplace.

Consider specialist COVID office cleaners to ensure quality cleaning practices are undertaken.

Check your office has COVID office space requirements by calculating the area of the room and then dividing by 4.
For our Salisbury business units, you can safely have just over 40 people when set at physically distanced desks. This includes the wholly separated mezzanine level floor area. No lift in an office building is now an absolute positive to employee productivity.
If you find your business office is not going to meet the COVID office guidelines, you'll want to visit The Workstores in a hurry. We've only 3 left.
Rent or buy, you'll have….
Exclusive use entry Courtyards from the street frontage

Aircon on both levels

Floor coverings upstairs and polished concrete floors on the lower level

Toilet, shower and Kitchenette

CCTV. Secure complex.

Outstanding natural lighting.

Four exclusive use of car parking. All onsite.

Three-minute access to Pacific Motorway. Great for you and clients.

 Modern Funky Complex. You'll love going to work.