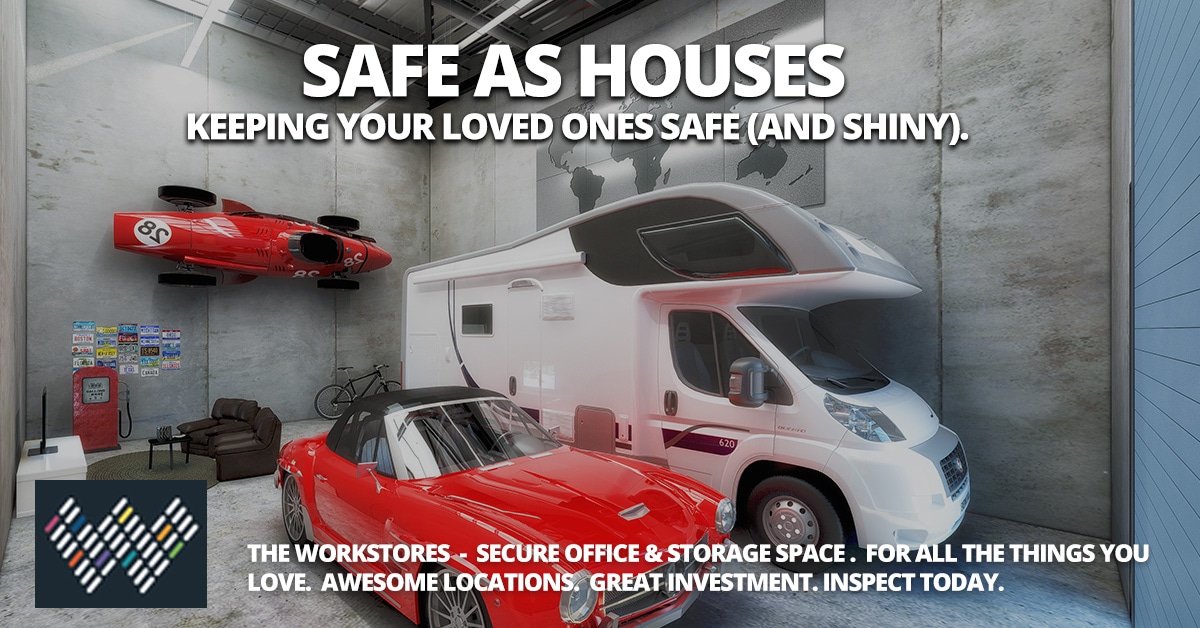 28 Feb

Secure. Spacious. Excellent Location. And a "safe as houses" investment too.
Cameras. Security Fencing. Gates. We've made sure everything is in place.
Leaving your shiny loved ones alone at night can be worrying. So to give you peace of mind we've made sure we have all the security in place. Whether you use your Workstores space for an office or your priceless classic car storage,  rent or buy, you'll have….
CCTV – 24/7 footage viewable via app on mobile devices
Secure complex
Gated and fenced
Secure key code and fob entry on gates and available on doors
PLUS being in a great location you know what you're buying into is a safe as houses investment. Buy or Lease out. Watch the video to see potential fit out options with modern offices, boardroom and massive storage space. Footage with compliments from Warrell Constructions.