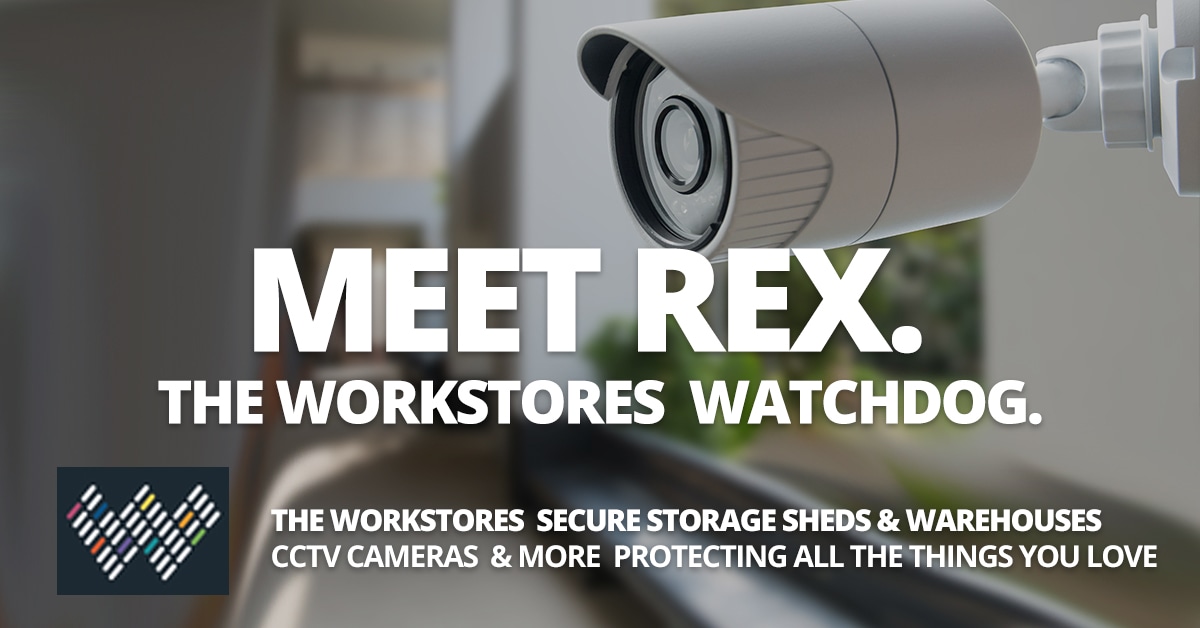 30 May

Secure Shed Storage Brisbane
Rex has you covered 24/7.
A dog with a bone never rests. When it comes to security, neither do we.
We take security very seriously at The Workstores. You'll rest easy knowing our external facilities and the internals of your shed are covered by a bunch of our best friends like 'Rex' – 24/7 CCTV cameras that can be viewed remotely on any mobile device.
Rex can be a little one-eyed. But we've trained him that way. Rest assured he's on your side of the fence.
PLUS let's not forget the luxury and peace of mind of having your own onsite caretaker/manager offering security and assistance to all Workstores owners every day of the week.
Other benefits of high-tech camera surveillance mean last minute out of hours delivery and access to your own Workstores shed can be handled with a click of a button too.
We've other security perks as well that come with ownership we'll share with you when you inquire. It's safe to confidently say, if you have things of value to store securely you need a Workstores storage shed.
Register your interest below to find out more.
Good boy Rex.
Wakerley Build Progress - Be Quick To Secure Your Favourite Workstore - Two More in the Pipeline
Yes. I'm interested
The Workstores are location in prime locations throughout Brisbane and the Gold Coast. CLICK HERE to choose a location.