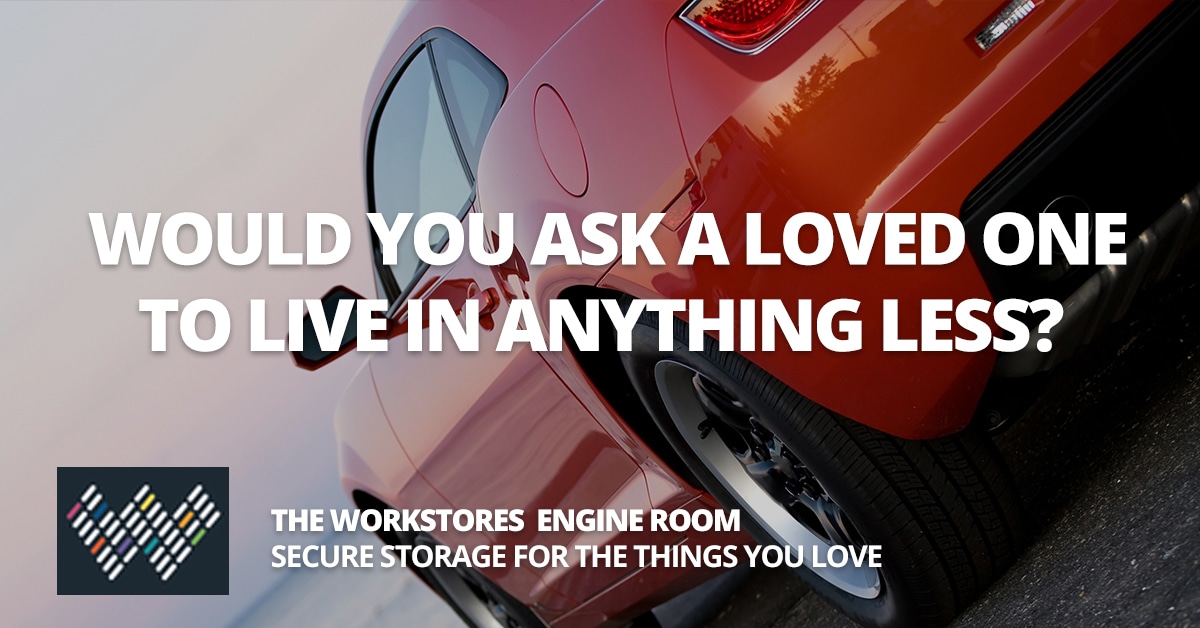 23 Mar

Secure Luxury Vehicle Storage
The Engine Room – 24/7 Secure High End Storage For All the Things You Love
When you've only time to enjoy the toys you love on the weekend you'll need a secure place to keep them safe during the week. 
If keeping them at home isn't an option then our architecturally designed Workstores storage sheds could be your answer.
Say hello to The Engine Room. Lease out or own your own.
Not only can you store your babies safely in secure premises (24/7 CCTV and onsite manager) and convenient locations but there's plenty of space to enjoy chilling out and tinkering away under the hood and out of the weather all weekend long.
Rest assured the conditions aren't like those under a hot tin roof. The perfect environment can be customised to suit your exact storage requirements. We've thought of all the bells and whistles to keep the paint on the Porsche sparkling just so; ready at the drop of a hat for the next  Top Gear-style joy ride.
The Workstores Engine Room – Built for those among us who simply can't stand seeing our loved ones living on the streets.
Here's some fabulous features you won't always find in a typical vehicle storage shed. These include:
EXCLUSIVE TO THE WORKSTORES
5.4 metre, electric roller doors
7 metre clearance to ceiling
Architectural high-spec design
HD concrete floor
Full height tilt-up concrete panel construction
Individually metered power, water and telecommunication services
Individual water and sewer connection point
24/7 CCTV with mobile viewing
Secure site
Automatic gate to site
On-site manager
Communal wash bay
3 Phase Power
Skylights
Strata Title
Custom Extras like your very own bar.
PLUS many optional extras to suit your specific vehicle storage needs.
To get yours, register your interest below.
Yes. I'm interested
The Workstores are location in prime locations throughout Brisbane and the Gold Coast. CLICK HERE to choose a location.