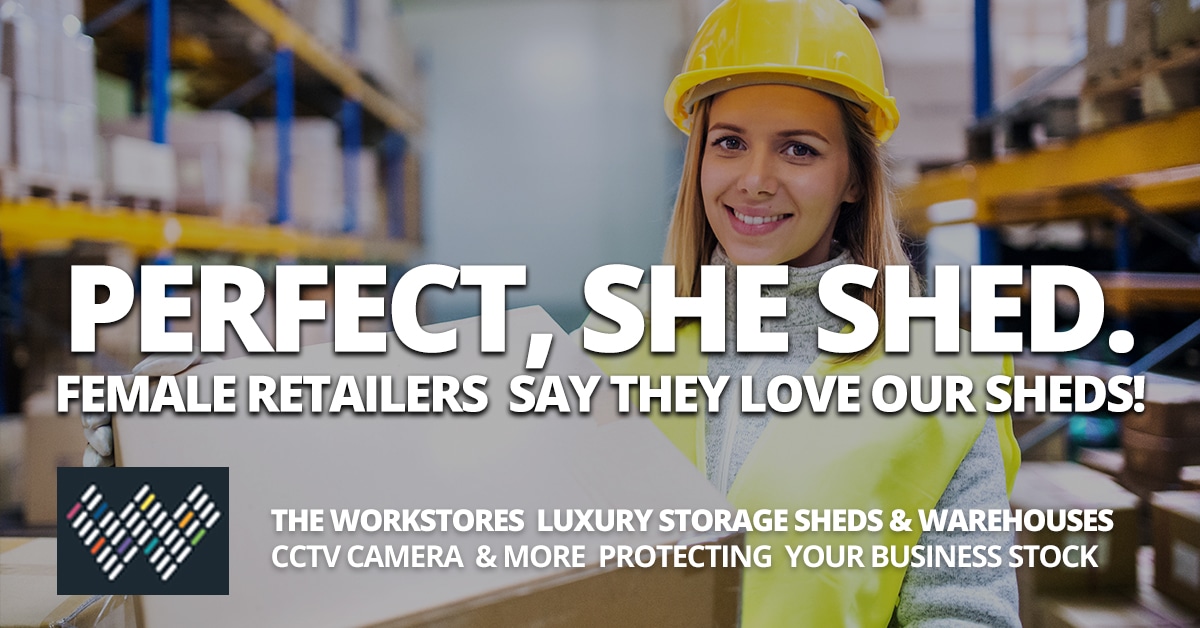 11 Oct

She said She Sheds.
While he may wish to hide away in his, she uses hers for successful online business ventures.
She sheds – who said women don't need a man cave equivalent?   
We all need our space. The difference is use. A man shed traditionally hides away persons and treasured possessions. A She shed can provide a space for her to expand a lucrative online store that needs warehouse space, set up an office base when she starts her own business for the first time or just to independantly own a place, and space, of her own regardless of business or personal pursuits. Unlike a 'cave', She sheds are for sharing. Wine Wednesdays at the warehouse anyone?
Owning the luxury of extra space doesn't always have to cater for a man.
The Workstores offer some of life's little luxuries – keep toiletries and clothing at the ready for a quick shower before an impromptu meeting with a potential retailer, essential air-conditioning in the office space to ensure all your employees keep their cool at stocktake, a 5am morning coffee from your own kitchenette when you arrive early to prepare for an early shipment from overseas.
The Workstores also offers the assurance of 24/7 security cameras to make leaving at 1am in the morning as safe as houses.
The Workstores Wakerley can offer all these luxury extras to make our high-spec practical storage, office and warehousing sheds seem like a haven for women.
No need to build your own she shed in the backyard. Visit one of The Workstores top locations and wander through one of our architecturally designed sheds. Imagine the possibilities.
Take a peek at our 3D tours.
Don't you deserve to own your own?
The Workstores latest build at Wakerley, Brisbane. Fantastic location and quality of build. Own your own. Enquire today.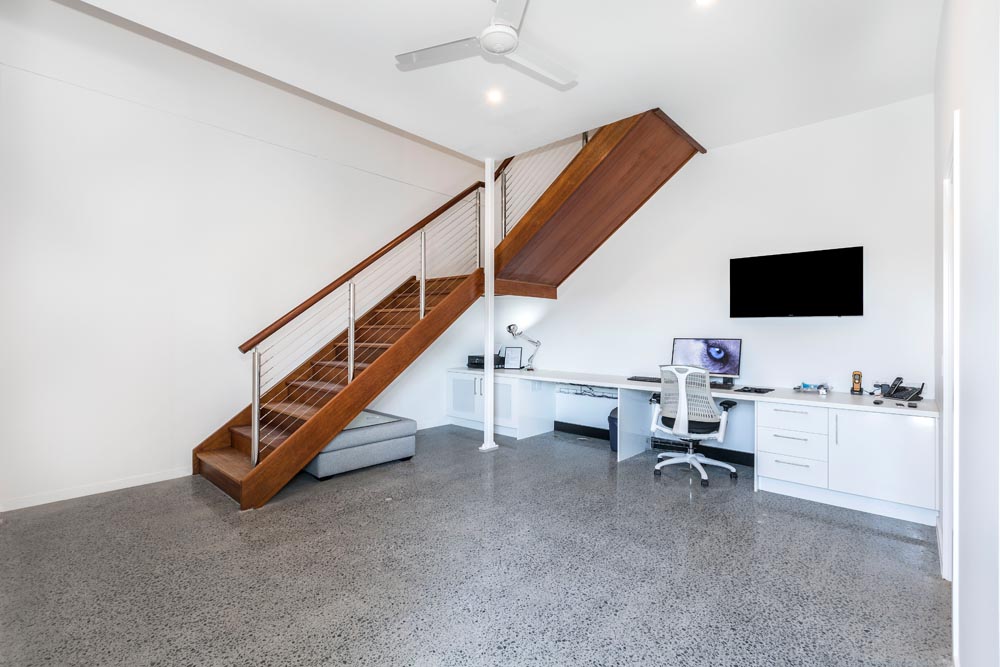 EXCLUSIVE TO THE WORKSTORES
5.4 metre, electric roller doors
7 metre clearance to ceiling
Architectural high-spec design
HD concrete floor
Full height tilt-up concrete panel construction
Individually metered power, water and telecommunication services
Individual water and sewer connection point
24/7 CCTV with mobile viewing
Secure site
Automatic gate to site
Caretaker
Communal wash bay
3 Phase Power
Skylights
Strata Title
Custom Extras like your very own bar.
PLUS many optional extras to suit your specific office and warehouse storage needs
Painted Walls
Air-conditioned Office space
Toilet
Kitchenette
Shower
To get yours, register your interest below.
Yes. I'm interested
The Workstores are location in prime locations throughout Brisbane and the Gold Coast. CLICK HERE to choose a location.