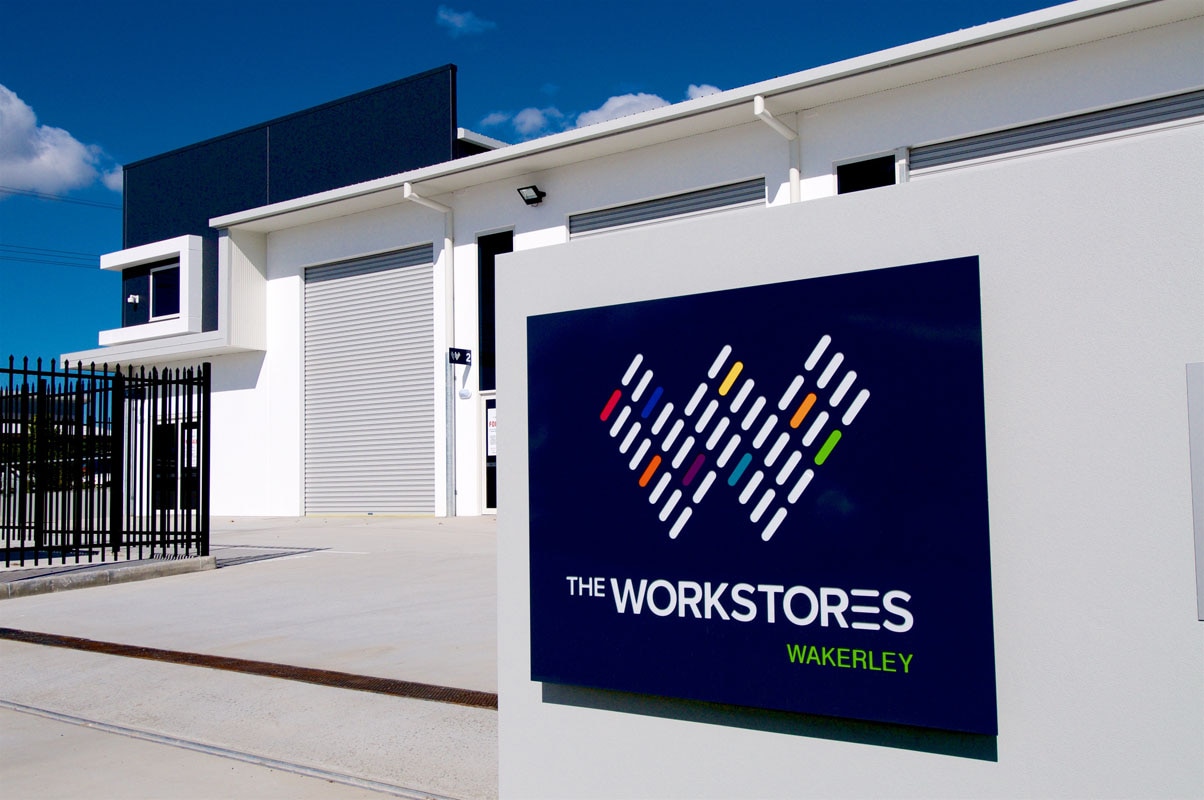 30 Aug

Wakerley Commercial Sheds For Sale

Posted at 13:10h

in Uncategorised
Luxury storage sheds in a prime Brisbane location
NEW! Try our virtual tour of The Workstores at Wakerley.
With the Gateway Motorway just a stone's throw away, The Workstores Wakerley offers you the opportunity to buy a prime piece of Brisbane real estate. Commercial sheds for sale NOW!
The Workstores Wakerley is a commercial real estate development offering a high-end storage facility with a multitude of uses. With 28 industrial storage sheds to buy you can choose for private or investment use.  These architecturally designed industrial sheds provide you with all the space you need all under the one roof.
For "man cave" space indulgences, warehouse storage for stock, luxury vehicle storage or simply for principal office and showroom space, this is an opportune time to get your hands on a great investment. The perfect space solution for small businesses, importers, tradies and builders.
The 'no brainer' investment.
As soon as you buy a Workstore, it starts working for you.  Developed by an award-winning developer who has been behind some of Brisbane's most iconic developments you are guaranteed you'll be buying into a great investment opportunity.
While you keep busy running your business from your Workstore or watching that premium wine you're cellaring grow in value, this prime real estate will be quietly making money for you in the background. You can expect excellent capital growth.
These sheds, with perfect space dimensions for a multitude of uses, are an ideal business or private investment. Make it while you make it.
Convenient location. Excellent capital growth opportunities. High end, premium facility.
Rest assured; we've implemented all the high-end options you'd expect from a premium storage unit facility. Our sheds are perfect for housing luxury vehicles and other prized "man cave" possessions that need to be stored securely in ample space. We've even enough space for a pool table and bar if you so wish.
Strata title – All yours. Own your own.
Close to Gateway Motorway and Brisbane CBD
5.4 metre high, electric roller doors
Architectural high-spec design
HD concrete floor
Full height tilt-up concrete panel construction
Individually metered power, water and telecommunication services
Individual water and sewer connection point
24/7 CCTV with mobile viewing
Secure facility
Automatic gate to facility
Caretaker
Communal wash bay
3 Phase Power
Skylights
Custom extras available upon request such as a "man cave" bar
Make your shed the ultimate 'man cave' – Request the optional extras list
Say goodbye to 'dead money' renting. And 'messy workspace' storage frustrations.
Your successful growth and the need for more space doesn't need to mean an increase in rental costs or the increase in mess and frustration for tradies who needs space for all their tools and materials.
Speak to us about how you can make the most of The Workstores in Wakerley as a prime long term real estate investment.
Make a smart choice. Own your space and buy a great piece of commercial real estate.
The Workstores Wakerley
35 Ingleston Road
WAKERLEY QLD 4154
Australia
Email: info@workstores.com.au
Phone: 0418 234 444