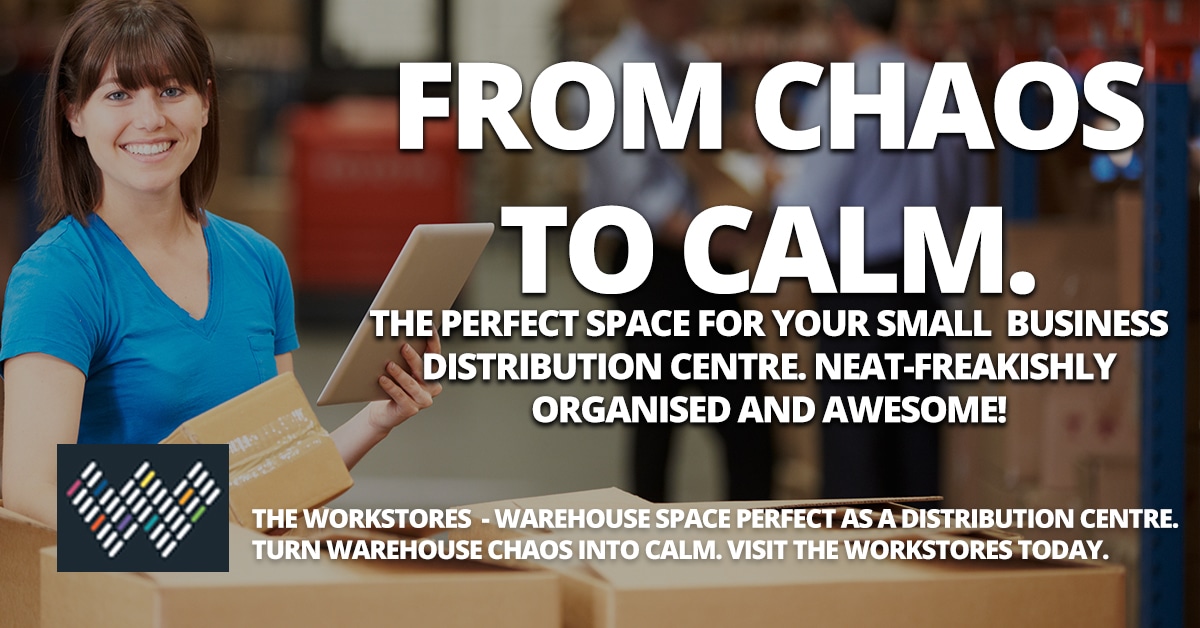 09 Jul

Distribution Warehouses – For Sale and For Lease
If you're looking at starting a wholesale distribution business or need to move from your existing distribution warehouse space, The Workstores is your answer.
When stock control gets out of control you know you've a big problem to address. Disorganisation costs dollars. Make your life and your money easier. It's time to set yourself up in the right space to do better business.
Managing and running distribution warehouses can be chaotic. But if you've the processes in place and the warehouse layout set out in the right space it can be a lucrative and rewarding business venture for small to medium size businesses.
Warehouse layout planning is imperative to the success of your small business distribution centre. The design is so integral there's warehouse layout specialists employed to ensure the perfect distribution warehouse set up. An efficient warehouse layout planned by a designated distribution centre design consultant will definitely help you in the set up process.
Our newest project, The Workstores in Salisbury, with its architectural high-spec design, massive floor plan and up to an 8 metre clearance to ceiling height offers a perfect canvas for your warehouse layout.
The Workstores high end build suits all types of distribution centres including, but not limited to:
hardware distribution;
automotive spare parts distribution;
clothing warehouse distribution;
book distribution centres;
imported goods distribution warehouse solutions;
and any other wholesale or retail goods requiring a designated warehouse for distribution.
Not only does The Workstores offer a great space for your warehouse distribution centre it provides a fantastic commercial real estate investment in the long term.
The Salisbury precinct offers 16 Workstores ranging from 54 square meters to 177 square meters.
The largest space at Salisbury is a 608m2 clear-span warehouse with a 239m2 space on a separate freehold 1,387m2 lot. Perfect for a distribution warehouse business. Buy as a great commercial real estate investment. Own your own or lease.
The Workstores Salisbury complex has high-end additions and the latest property security including CCTV and remote viewing. Loads of allocated parking for customers. Fully secure complex with electronic gates.
If you're looking for the perfect space to set up your next distribution business you need to visit The Workstores. Make contact today.
 Architectural high spec design. Squeaky clean floor to ceiling concrete. Watertight. Office. Kitchenette. 
See our latest Salisbury video below. Our warehouses in Wakerley, with smaller spaces is also perfect as small business distribution centre.
EXCLUSIVE TO THE WORKSTORES
5.4 metre, electric roller doors
Up to 8 metre clearance to ceiling
Architectural high-spec design
HD concrete floor
Full height tilt-up concrete panel construction
Individually metered power, water and telecommunication services
Individual water and sewer connection point
24/7 CCTV with mobile viewing
Secure site
Automatic gate to site
Communal wash bay
3 Phase Power
Skylights
Strata Title
Custom Extras like your very own bar.
PLUS many optional extras to suit your specific office and warehouse storage needs
Painted Walls
Air-conditioned Office space
Toilet
Kitchenette
Shower
To get yours, register your interest below.
The Workstores are located in prime locations throughout Brisbane and the Gold Coast. CLICK HERE to choose a location.