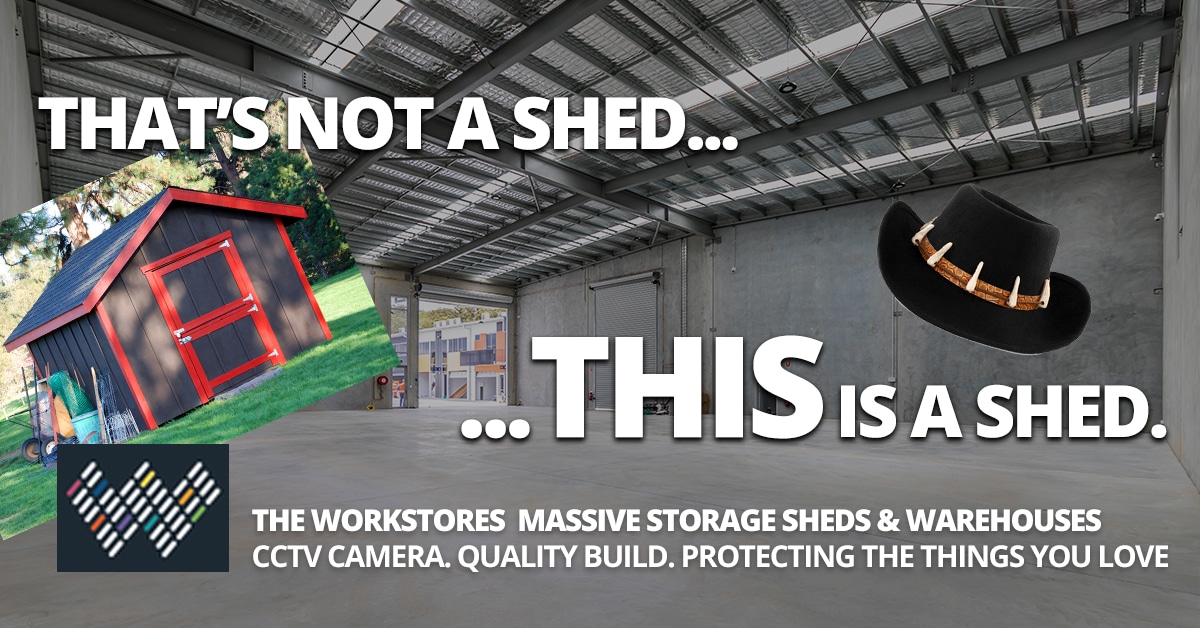 08 Mar

Workstores – Large sheds for sale
To keep the stuff you love safe in a big city…you need a bigger storage shed.
There's no skimping on size with The Workstores storage sheds. If you're needing the luxury of big space to securely and comfortably store all the things you love come visit our latest build at Salisbury, Brisbane. A real shed that mancave dreams are made of. Private tours available now.
The Workstores Salisbury is the perfect Brisbane city location for multi-use warehousing, office space, showroom trade material stores, luxury car and boat storage plus these spacious sheds make for a sound commercial real estate investment.
The Salisbury project combines the renowned Workstores quality build with a 'funky' fit out in a great location that makes having a shed in your own backyard seem so 'yesterday'. We've redefined the 'shed' concept for multi-use options that don't have to be crammed into your own family home. Use as a showroom, warehouse and office all in one.
Architectural high spec design. The space you've been dreaming of. Floor to ceiling concrete. Watertight.
The Worksores large sheds for sale now. MAKE CONTACT
Yes. I'm interested
The Workstores are location in prime locations throughout Brisbane and the Gold Coast. CLICK HERE to choose a location.